Dear sons,
I will tell you how to make beef bowl which you guys are always said it delicious! When you say it's good, althouh I always behave a little cool, but I'm really happy to hear and jump up. You know it someday when you grow up. When you serve someone home cooking, you are worried if it tastes good. But when your familly say it's delicious, you will feel a great pleasure.
The same is true for your own children. It goes back to baby food. I used to make simmered vegetables, and I was really happy when you guys ate it without spitting it out. You won't remember.
Such you guys will leave the house someday. You might cook for yourself. It's not good to always have lunch box of convenience store. So I'll write down the recipe today just in case.
You may want to eat "Father's beef bowl", then this would be useful. I'll leave my recipe here.  I have 4 family members now, so I'll write it for 4 people. You adjusted it appropriately. I know you learned math. OK. Let's take a note.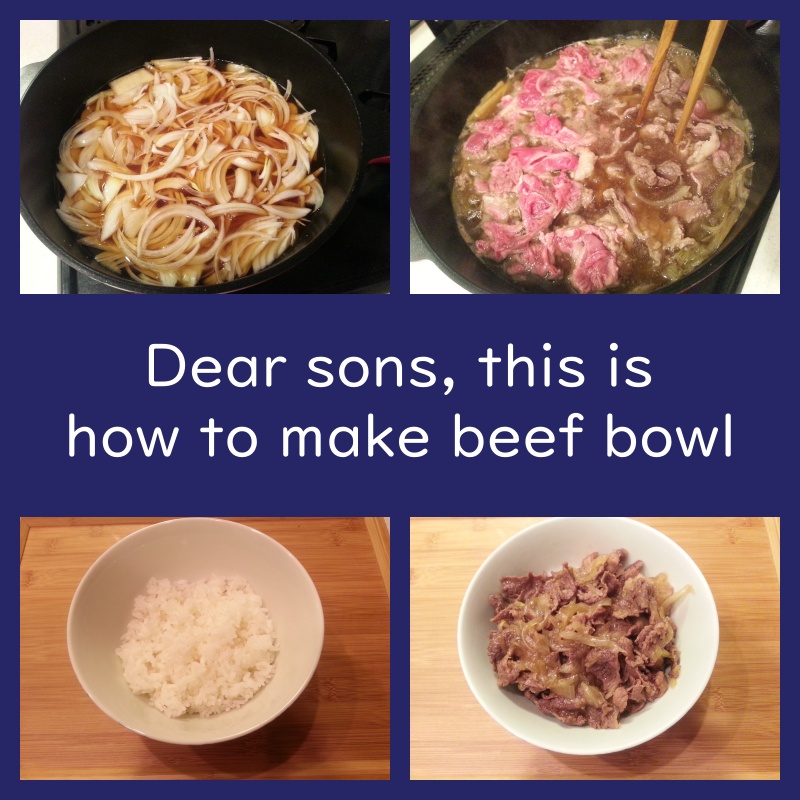 Ingredients (for 4 people)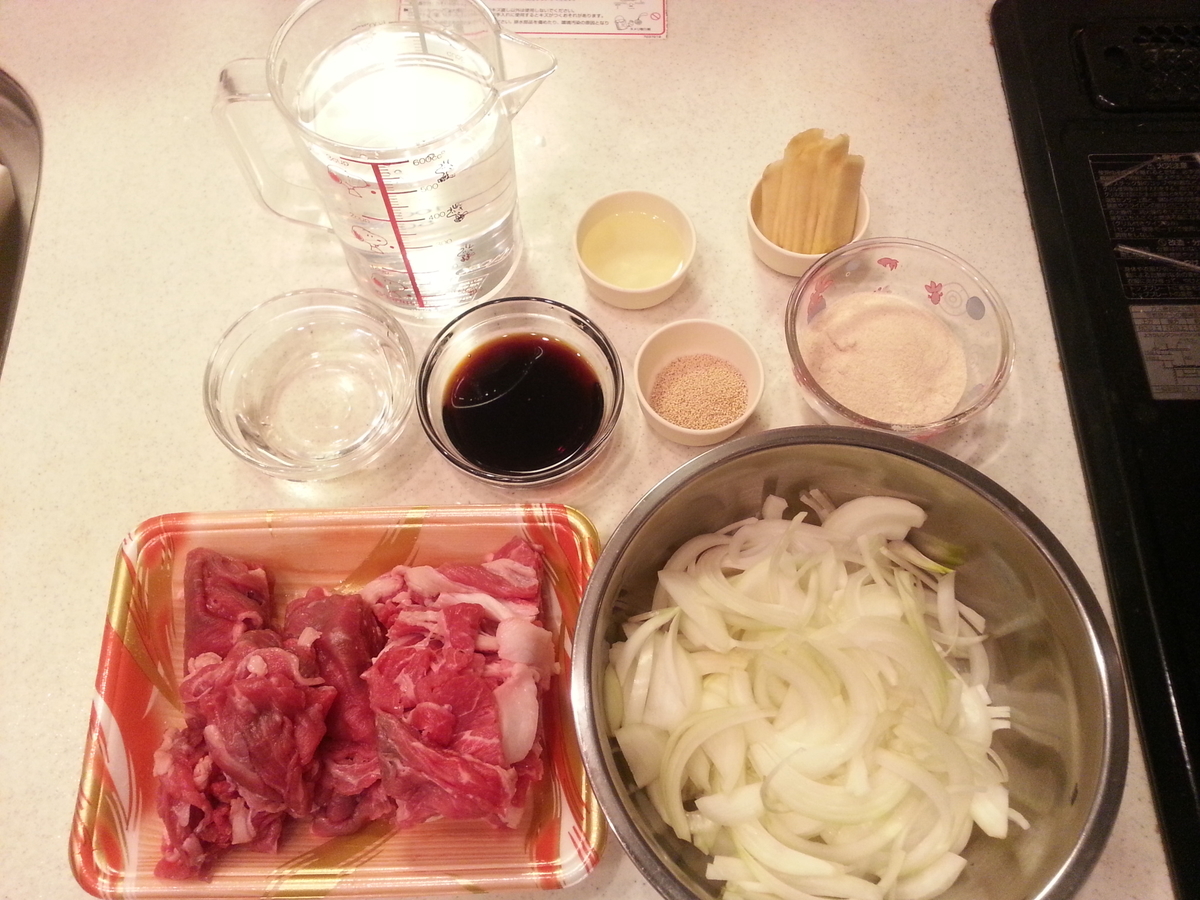 Beef 400-500g
1 onion
☆500ml Water
☆4 Tbsp Soy sauce
☆3 Tbsp Sake
☆2 Tbsp Mirin
☆3 Tbsp Sugar
☆Stock granules : Appropriate amount 
☆1 piece of ginger
Tbsp=15ml
How to make beef bowl
Preparation
Cut beef and onions into pieces that are easy to eat.
Slice the ginger thickly(which is just for flavor)
Put all the ingredients of the broth ☆ in a pan and heat it. Ginger will be taken out later, so it's a good idea to slice it into large pieces.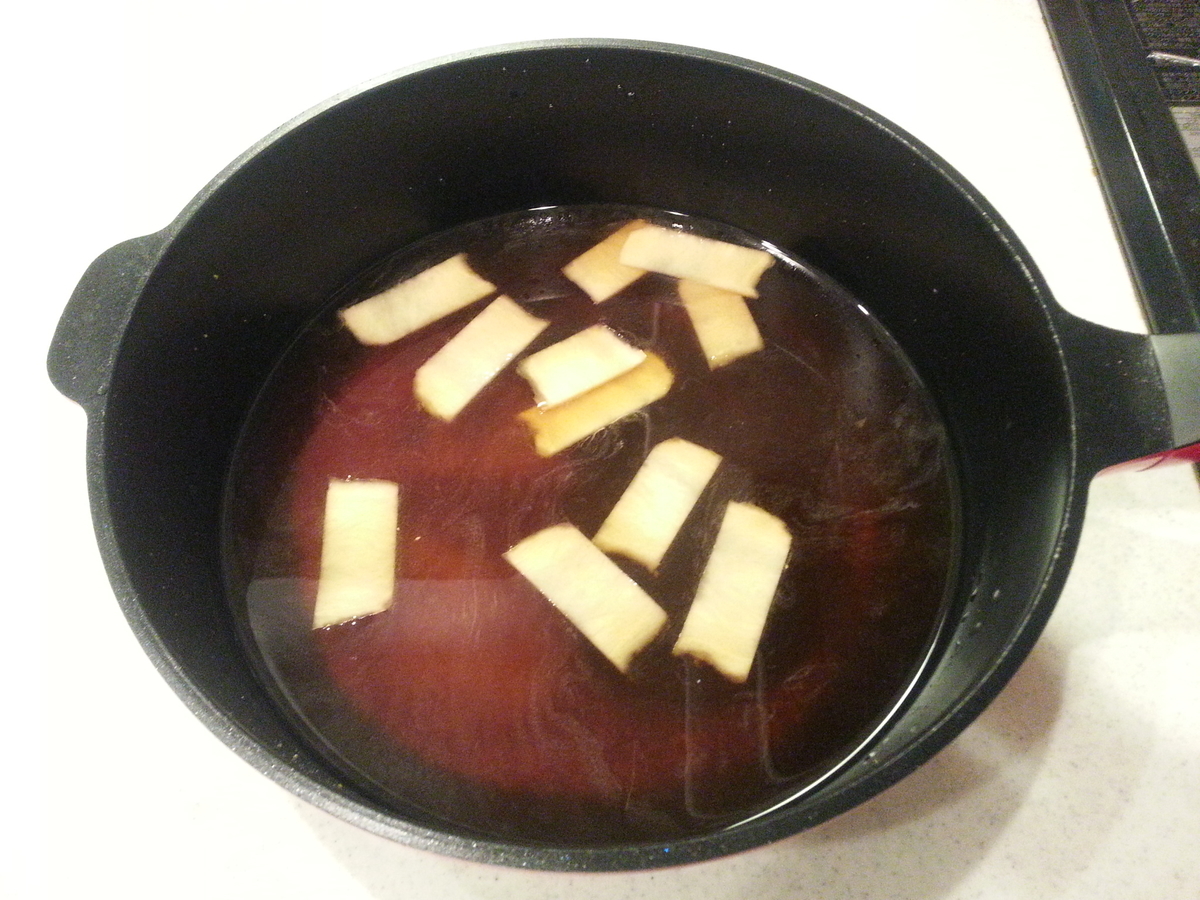 When the broth has warmed up, add the onions.
Cover and simmer for about 10 minutes. Onions are more delicious when they are tender, so I like to boil them for a long time. (You can just microwave the onions in advance to get it soft)
Next, add the beef while unraveling it. It's a troublesome, but it's better not to put it in chunks. The texture gets worse. Let's put it in so that it does not become a lump while breaking it up to some extent.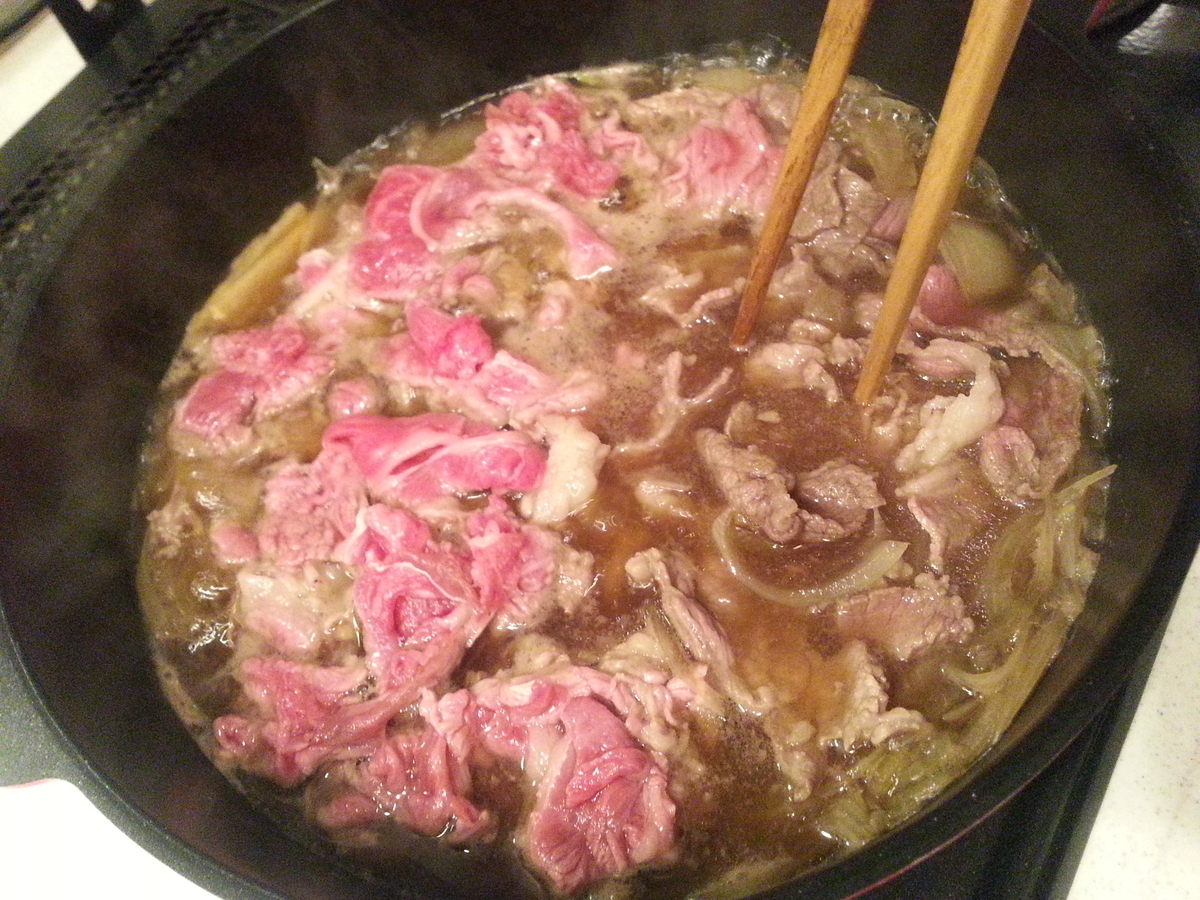 It's better to scoop up when you get lye. There is a perforated ladle that can only take lye, but I wonder if that really scoops lye. I always scoop lye of meat and fish with ladle without drain hole.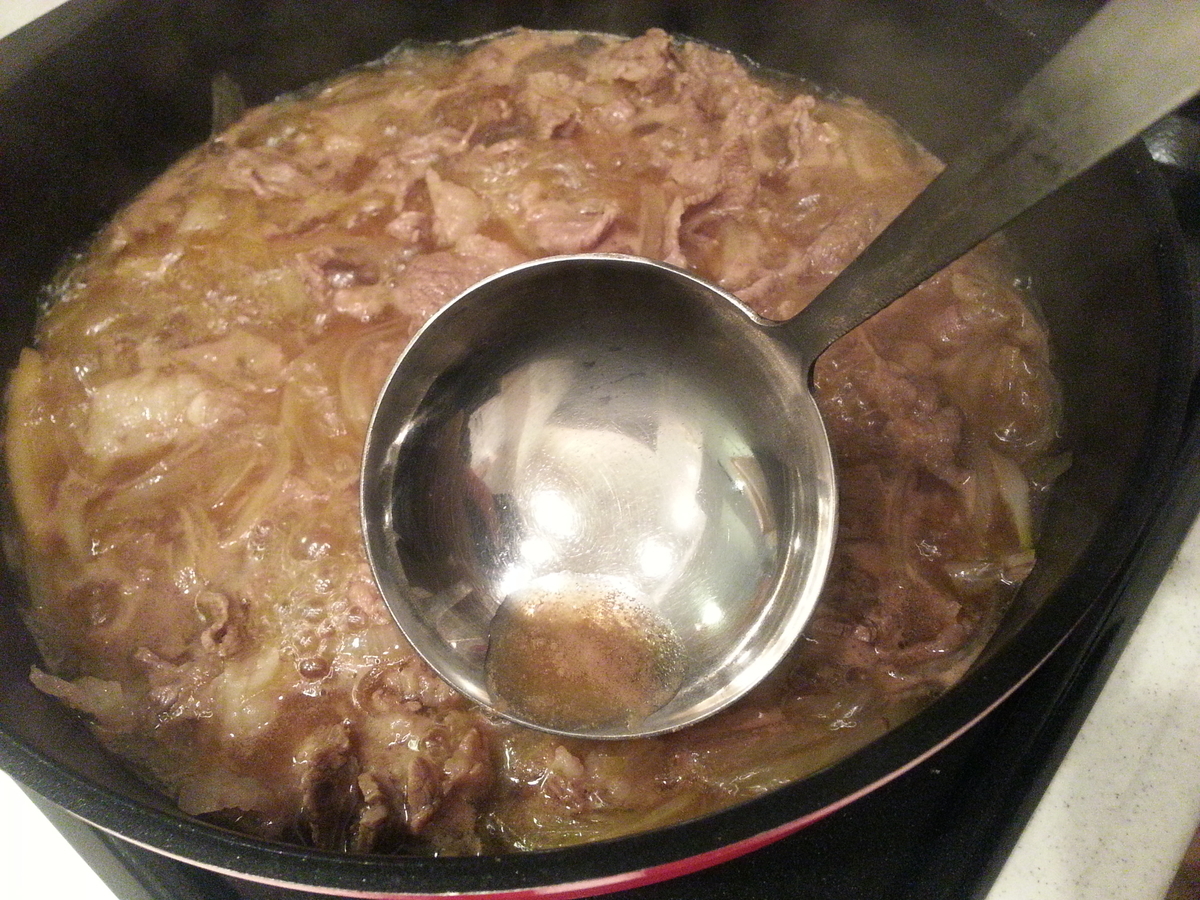 All you have to do is simmer without the lid. It's about 15 minutes. Let's take out the ginger at the end.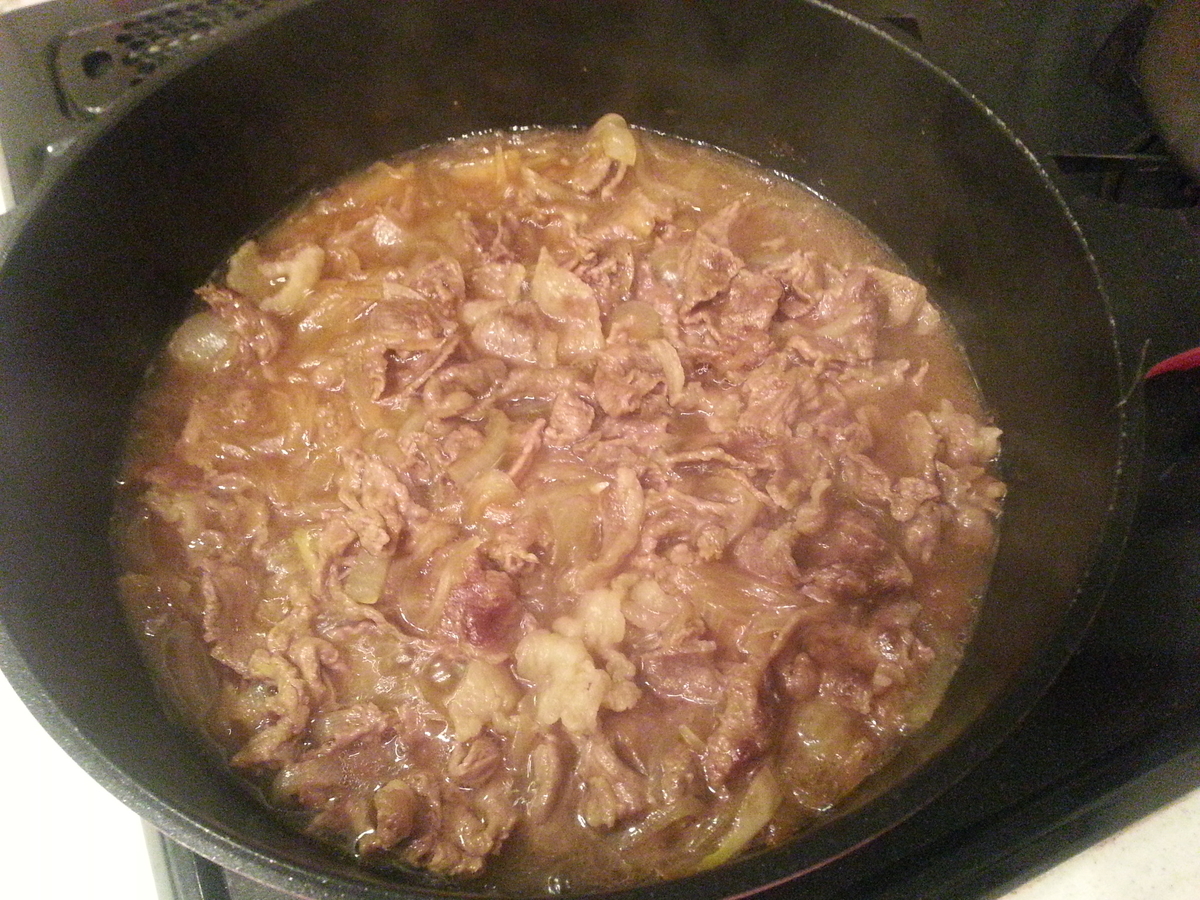 As for the hardness of rice, when it comes to rice bowls, I always cook it bit hard. That is more delicious. Then, when you put it in the bowl, let it cool for a while. If the rice is too hot, it will be hard to eat. I think it's better to sprinkle hot ingredients on a little cold rice.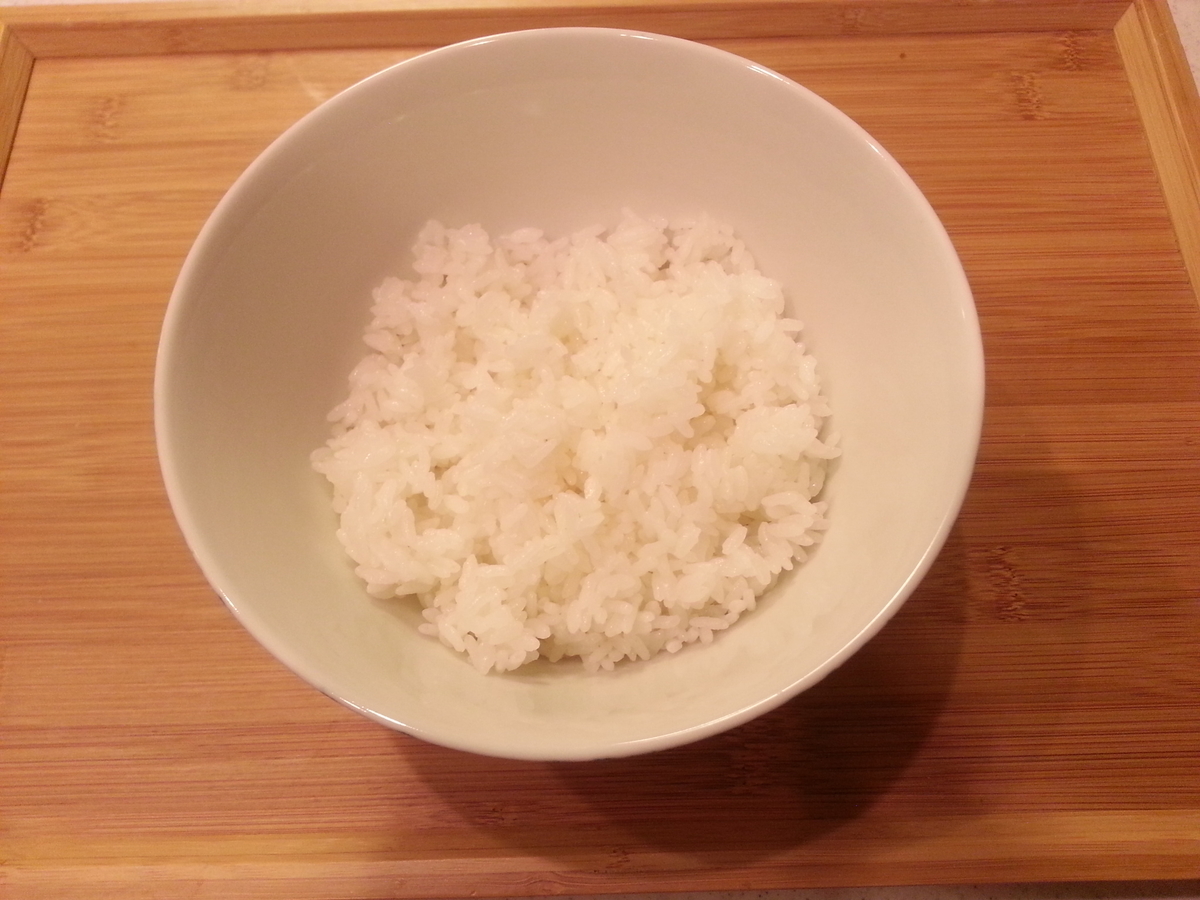 Finally, you put hot beef stew on rice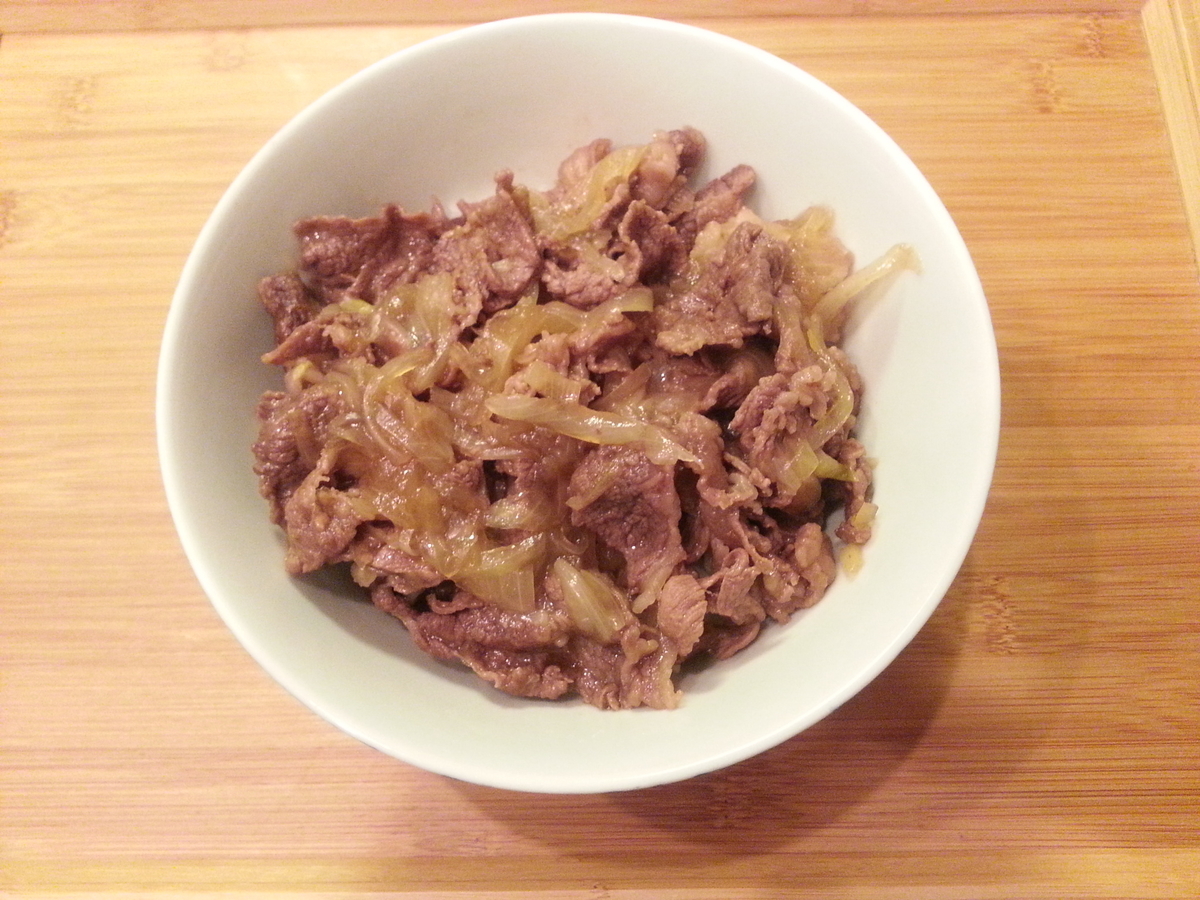 The "Father's beef bowl" that you always eat is completed.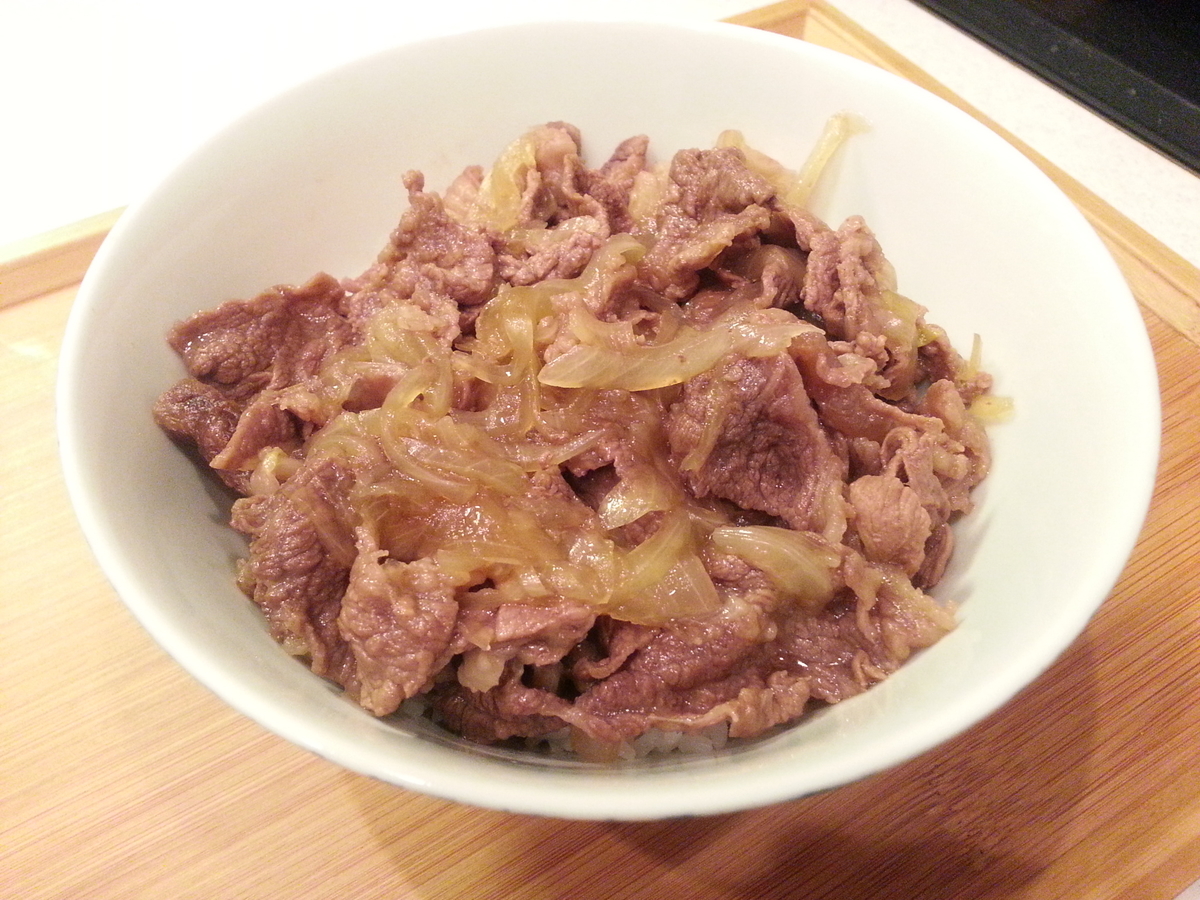 Summary
Dear lovely Sons!
I'm sorry I always let you have cheap beef. You may not know, but domestic Wagyu beef is gorgeous. But on the other hand, it's true that affectionate cooking is delicious enough. "Being affectionate" is, for example, making the onions mild, ​​cooling the rice in the bowl and so on. It is to give a person hospitality so as to eat easily. We feel it is delicious surely.