Frozen dried fish is a hassle to thaw, right?
In this issue, I will show you how to grill frozen dried fish without thawing. This time it is the grilling version.
Frozen dried fish is so convenient! You don't have to worry so much about the expiration date, and you can quickly grill and eat it whenever you want. It is an ingredient that I can say I can always have on hand.
On days when you are too lazy to go out and cook. In such a case, you can ding frozen rice, jar instant miso soup, and quickly grill frozen dried fish. This alone can be enough for one meal.
Frozen dried fish…. Do you think it is a hassle to defrost it?
Frozen dried fish can be baked as it is frozen.
In fact, I should say that it is better to bake it frozen.
If you defrost frozen dried fish, you need to defrost it very well or the flavor ingredients will be lost along with the drippings. The drippings can also cause a fishy smell. However, if you bake them frozen, this problem is solved.
The key to grilling frozen fish is to cook it slowly and thoroughly, without overcooking. The same applies to grilling and pan-frying.
◆Points for baking frozen dried fish◆
Bake frozen!
Heat to medium!
Grill time ratio is about 10:3 (=meat side: skin side)
Let me show you how to cook frozen dried fish using a grill, including photos. Start cooking!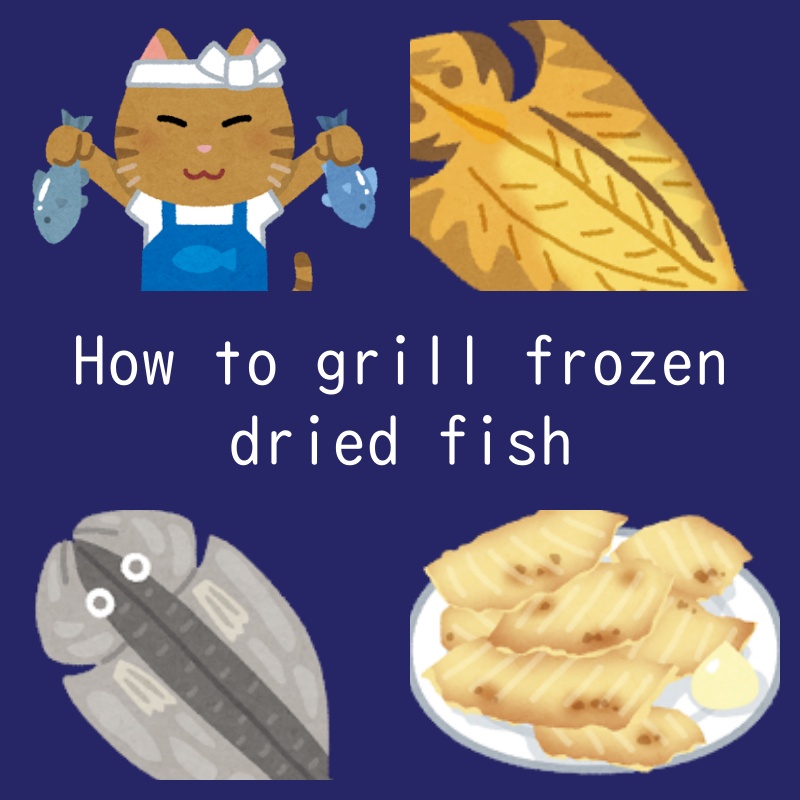 Dried "frozen hokke" used in this project
HOKKAIDO HOKKE
Length 30 x Body length 26 x Thickness 2.5cm
Weight 370g
Price 598 yen (1600 yen per kilo)
▼This is a frozen dried hokke purchased at a fish market. The size is 30 cm in length, which is large for a dried fish to be baked at home. It is also 2.5 cm thick and meaty.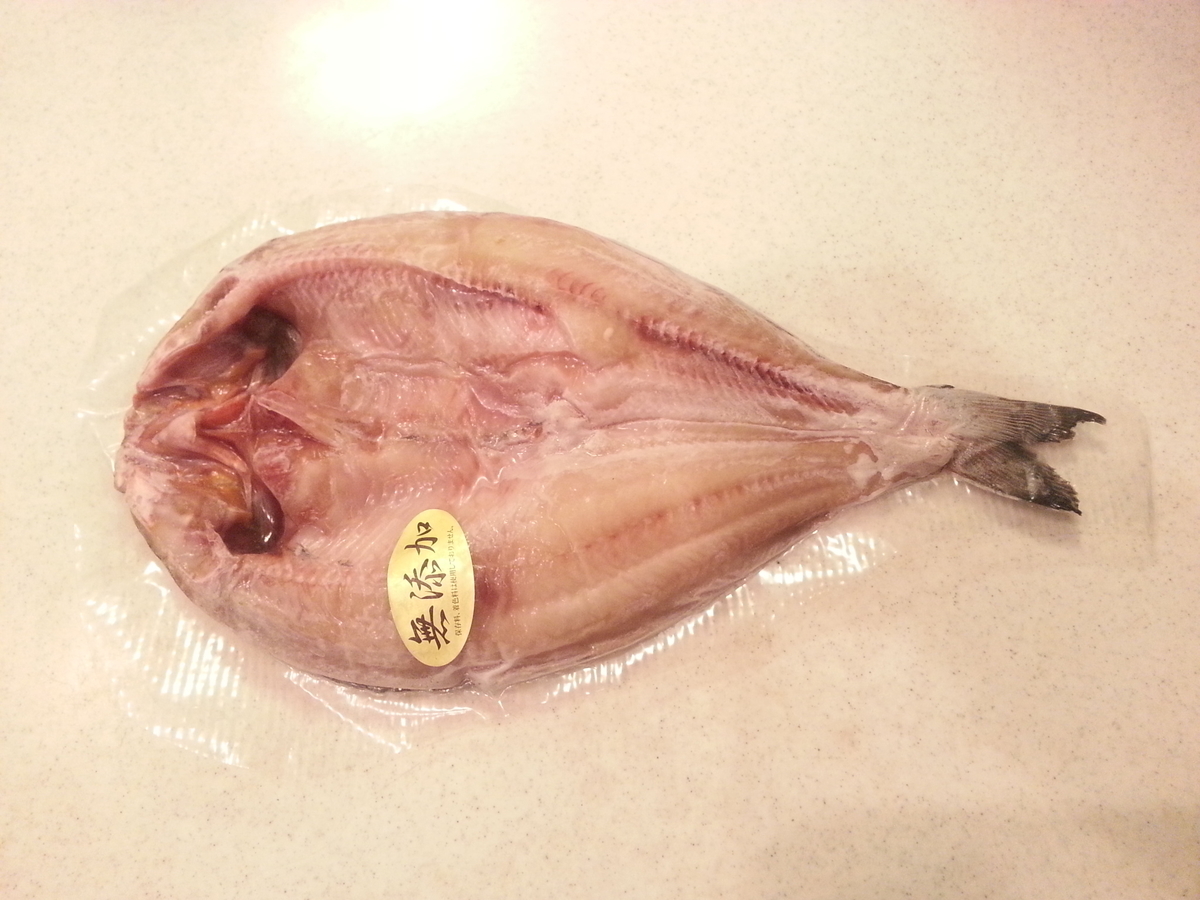 ▼I opened the seal. It is a beautiful hockey stick. Of course, it is frozen.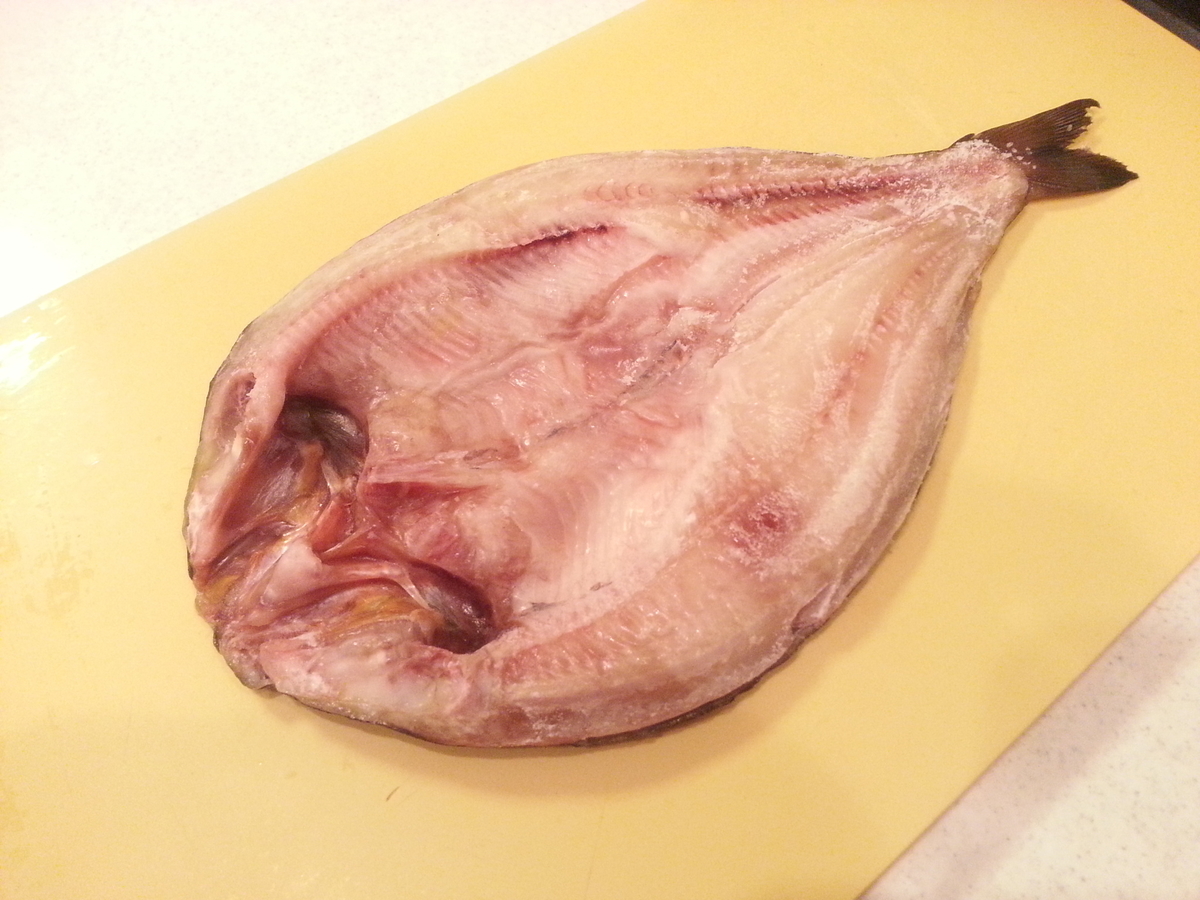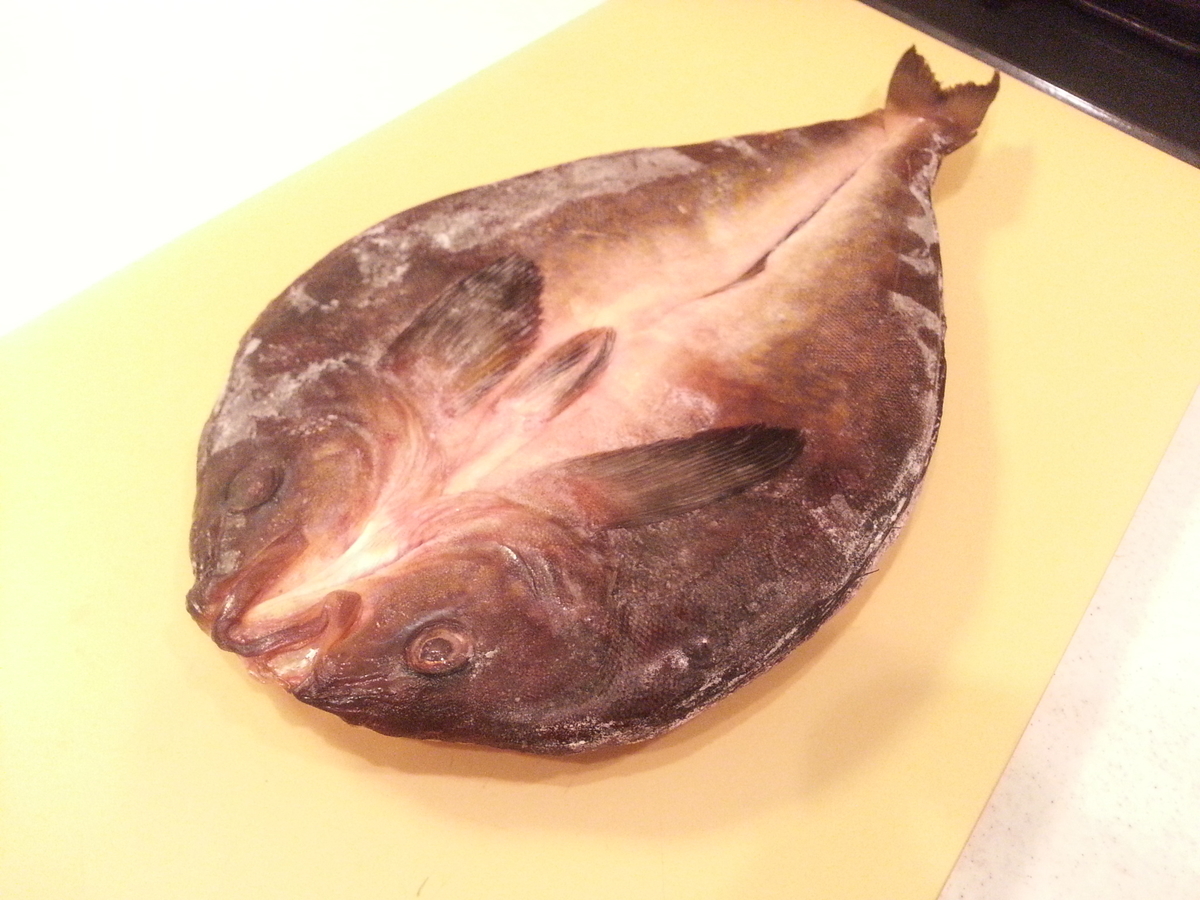 How to bake frozen dried fish
▼First, oil the grill net. Preheat the grill in advance.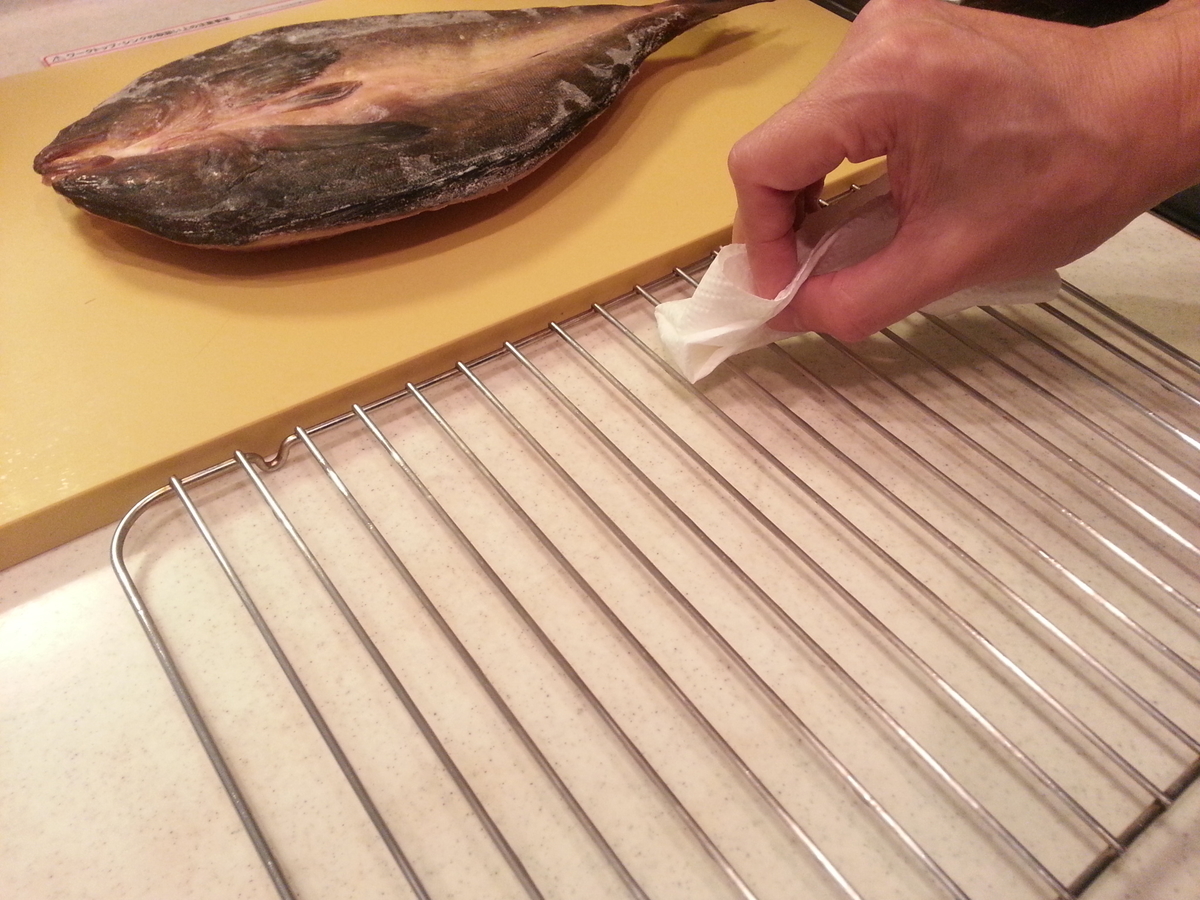 ▼Once the grill is heated, grill the meat side up over medium heat for about 10 minutes.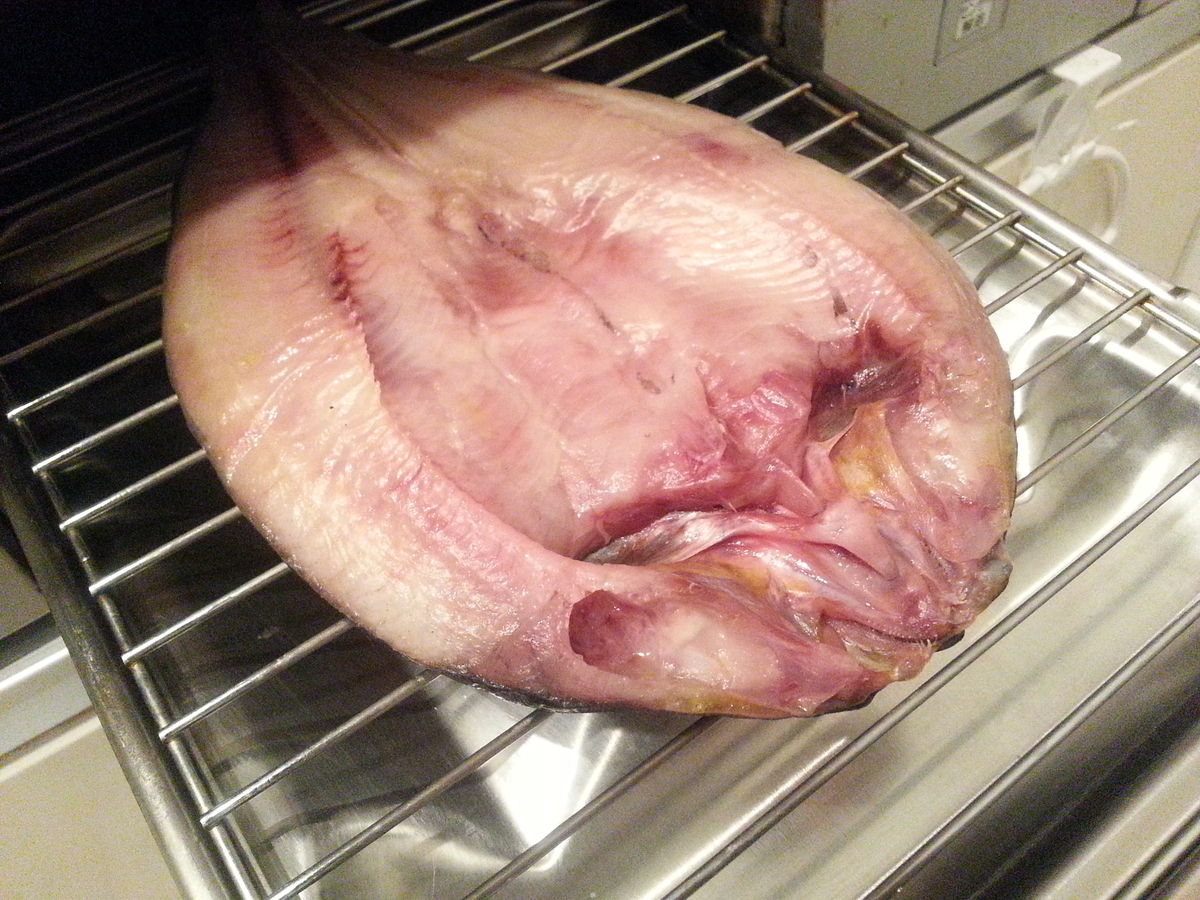 ▼About 10 minutes have passed. It is moderately burnt.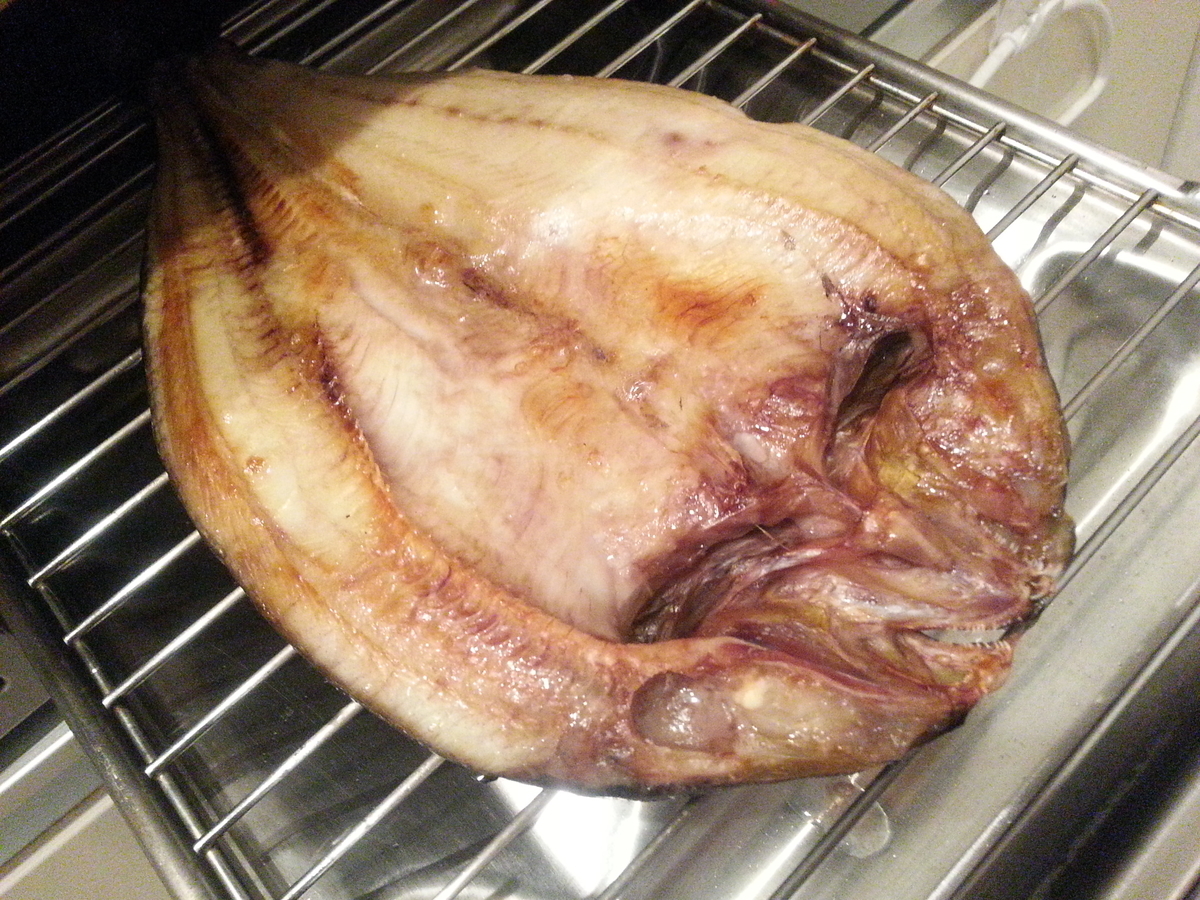 ▼Turn over. Again, about 3 minutes over medium heat.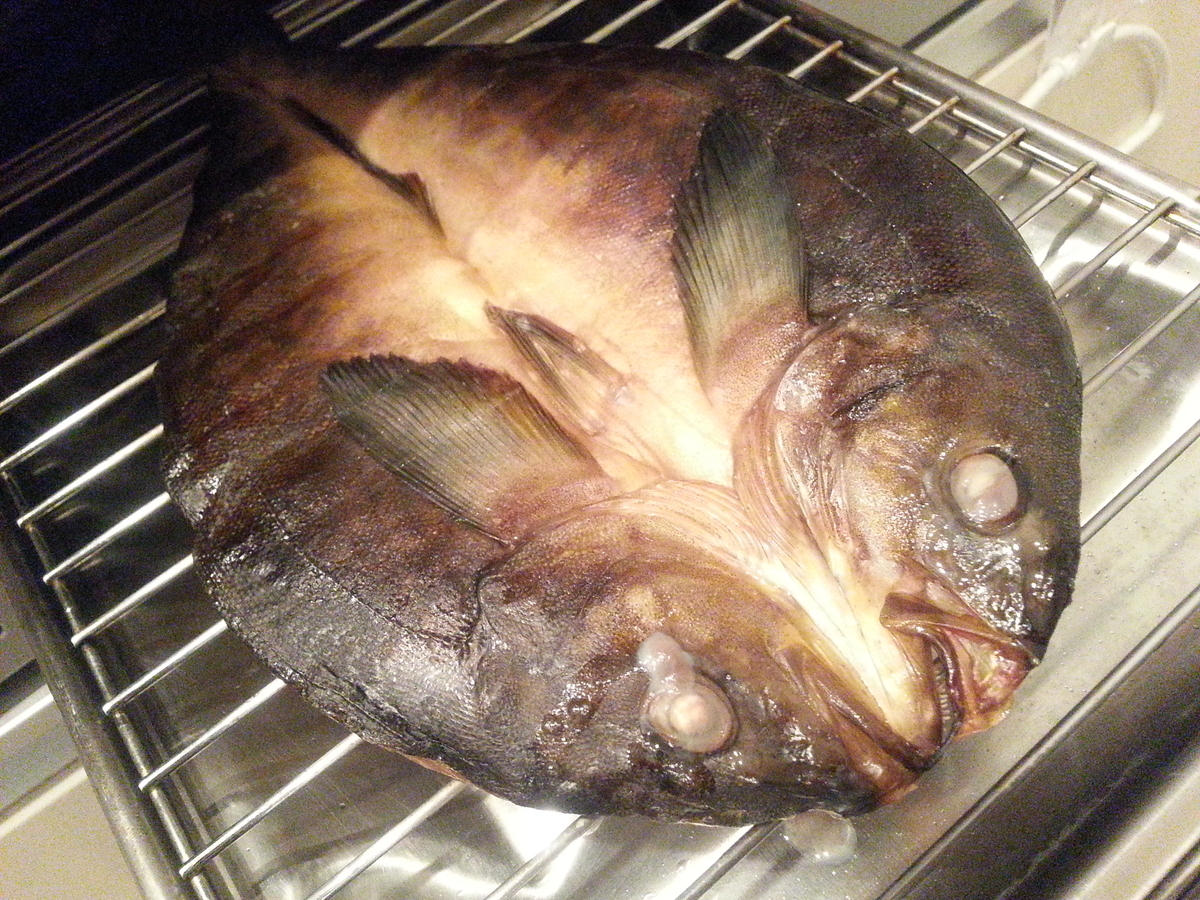 ▼About 3 minutes have passed. Baking time is good.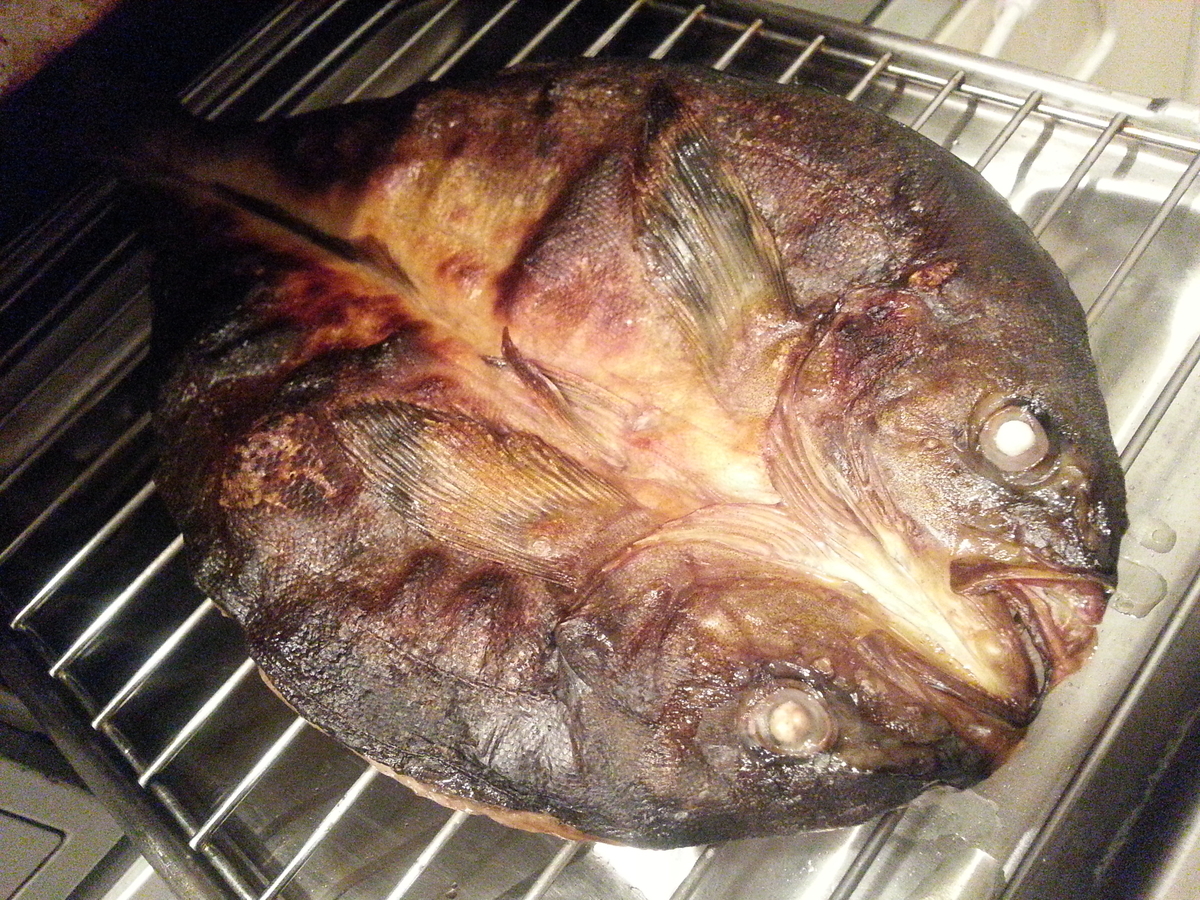 ▼Plate the dish and it is ready to serve.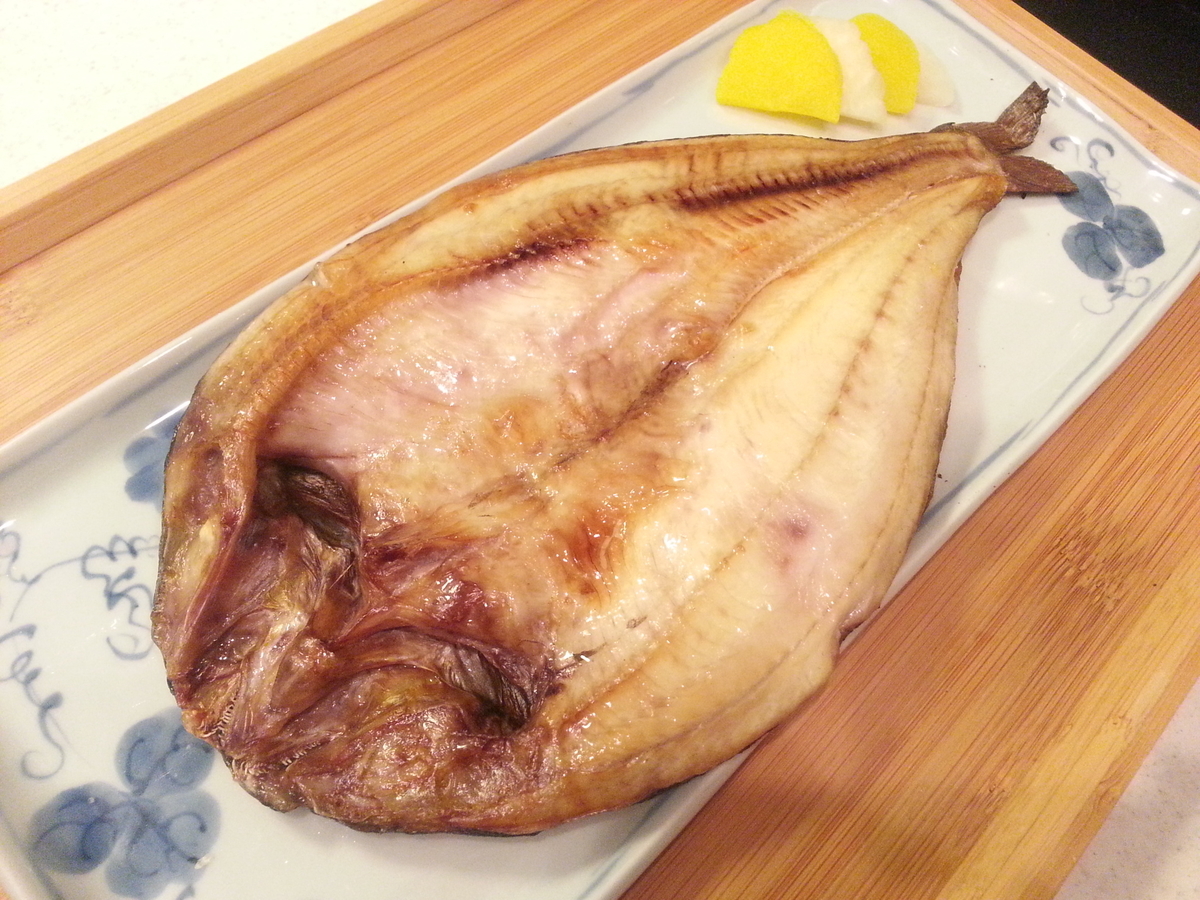 Then, I will have it.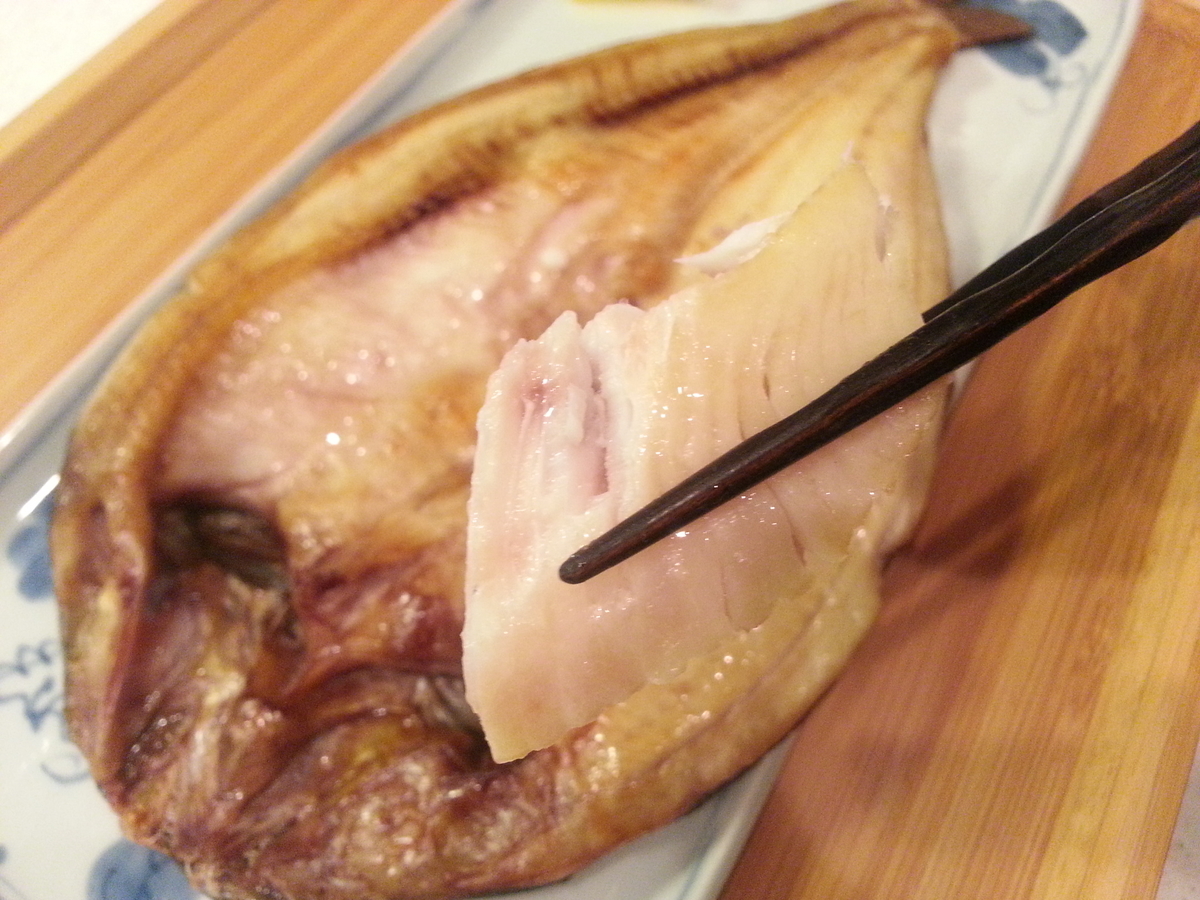 Medium heat is just right. The inside of the fish is fluffy. The hokke is very easy to eat because the meat is very tender. The fat is also very good.
By the way, the skin side was burned like this.
You didn't have to defrost? That would have been so easy!
Bake frozen!
Heat to medium!
Grill time ratio is about 10:3 (=meat side: skin side )
Summary
In this issue, I introduced a delicious way to grill frozen dried fish (grill version). The heat should be about medium-high and not too high. From experience, grill the meat side for 10 minutes, then grill the skin side for 3 minutes. This is not exact, but as a guide, this 10:3 ratio is good. It depends on your home grill, so please adjust the grilling time from time to time.
Dried fish is so much easier and tastier when you use frozen! Give it a try!
If you like, you can also read this article here.
▼TEST: Anisakis reacts to black (UV) light wavelength of 365nm
▼How to prepare baby-horse-mackerel and deep fry them!
▼How to make Japanese dried fish (HIMONO) in your refrigerator.
▼How to make fish bone crackers in the microwave!